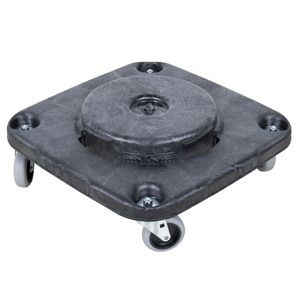 Price:
AUD $93.50
(Ex GST AUD $85.00)
BRUTE Square Dolly 3530 is specifically designed for Square BRUTE Containers. Moves loads with ease, on Heavy Duty Castors.
Features of Rubbermaid 3530 BRUTE Square Dolly
Simple twist on, twist off action, secures and removes the bin from the dolly
Structural Foam for added strength and durability
Won't rust, chip or dent
4 x 75mm Non-marking Grey Rubber swivel Castors
Holds up to 113 kg continuous static load
Suits FG352600 Square BRUTE Bins
Order Code: FG353000 BLA
Specifications of Rubbermaid 3530 BRUTE Dolly

Dimensions:   44cm Square x Height 16cm
Max Capacity:   113kgs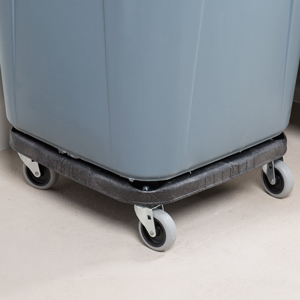 Rubbermaid

Commercial Product Experts

Rubbermaid is the world's leading manufacturer of route distribution solutions—and much more. We're a committed partner in helping to grow your business. By listening to your challenges first, our team can work with you to develop the right solutions that fit your unique distribution needs.