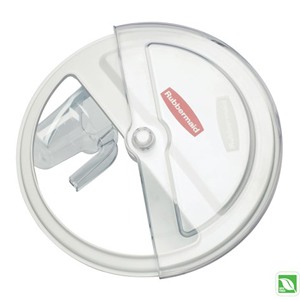 Price:
AUD $80.30
(Ex GST AUD $73.00)
Rubbermaid ProSave Clear Rotating Lid with Window for Brute Ingredient Storage Tubs. Comes in three sizes to suit different sized tubs. Integrated storage for dedicated scoop.
For use in Commercial Kitchens
Features of Rubbermaid ProSave Clear Rotating Lid Fits Brute Containers
Three sizes available for different sized tubs
Includes 2, 3 or 4 cup Scoop capacity
Rotating Lid for One-hand access to increased productivity
Clear cover for quick identification of ingredients and inventory management
Dedicated Scoop Storage for food safety compliance and efficiency
Safe in Commercial Dishwashers
Order Codes

45.5 Litre Tub Lid with 2 Cup Scoop 9G76
Order code FG9G7600 WHT

91 Litre Tub Lid with 3 Cup Scoop 9G77
Order Code FG 9G7700 WHT

146 Litre Tub Lid with 4 Cup Scoop 9G78
Order Code 9G7800 WHT
Models
9G76 - Sliding Lid w/2 Cup Scoop fits 2610 Brute Container
9G77 - Sliding Lid w/3 Cup Scoop fits 2620 Brute Container
9G78 - Sliding Lid w/4 Cup Scoop fits 2632 Brute Container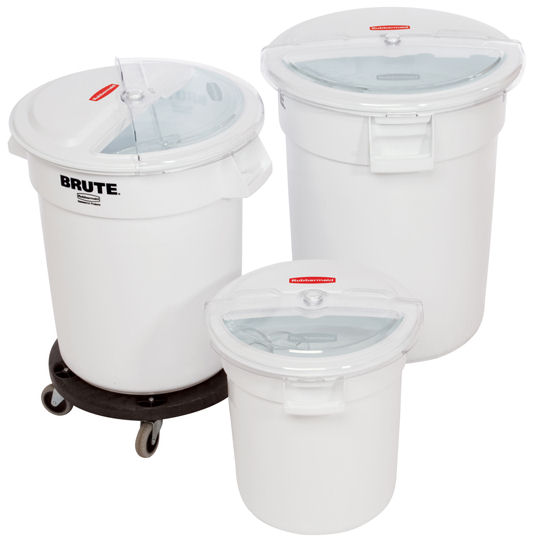 Rubbermaid

Commercial Product Experts

Rubbermaid is the world's leading manufacturer of route distribution solutions—and much more. We're a committed partner in helping to grow your business. By listening to your challenges first, our team can work with you to develop the right solutions that fit your unique distribution needs.