Price:
AUD $51.70
(Ex GST AUD $47.00)
Rubbermaid Food Boxes are Crystal Clear allowing easy of identification with labelling window on base and lids.
Benefits of Rubbermaid Food Storage Tote Boxes
Clear, durable Food Totes for easy identification of contents
Stain and Odour-resistant
Date control panels for managing food safety on lids and boxes
NSF certified
Fit ProServe Rack Systems
Available in Industry Standard sizes to accommodate existing storage racks/counters etc.
Lids (Sold Separately) - Tight fitting snap-on lids keep food fresher
- Lid can serve as a tray when displayed upside down.
Specifications of Rubbermaid Food Tote Boxes
Polycarbonate
Colour:    Clear
*45.7 x 30.5cm - with 3 depths available (8.9, 15.2 & 22.98cm High)
66 x 45.7cm - with 5 depths available (8.9, 15.2, 22.9, 30.5 & 38.1cm High)
*suit 66 x 45.7cm Food Boxes (excluding FG3306)
*suit All 66 x 45.7cm Food Boxes
*NON stocked items (45.7 x 30.5cm) are only available in Pack Quantities of 6. (price quoted is per tray)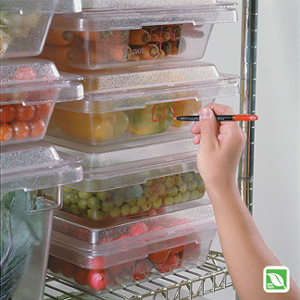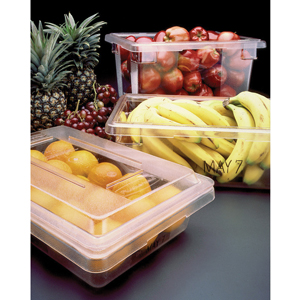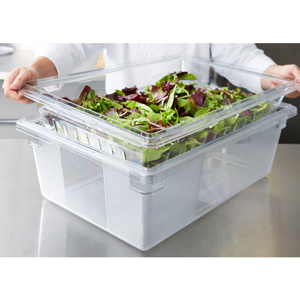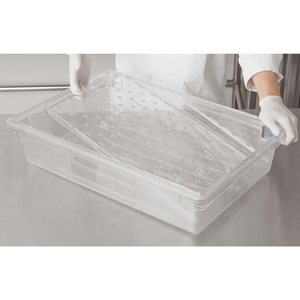 Rubbermaid

Commercial Product Experts

Rubbermaid is the world's leading manufacturer of route distribution solutions—and much more. We're a committed partner in helping to grow your business. By listening to your challenges first, our team can work with you to develop the right solutions that fit your unique distribution needs.